Description
Want more power and less weight? Then the Tomei Full Titanium Y Pipe is for you! This mid pipe is entirely Titanium and features an optimized layout and pipe diameter for maximum power. This exhaust weighs in at only 5.07 pounds, approximately 10 pounds lighter than stock!
Tomei: 5.07lbs
VQ35DE: 15.43lbs
VQ35HR: 17.64lbs
VQ35VHR: 14.33lbs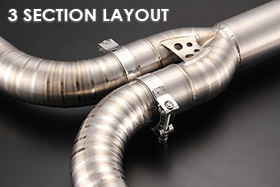 Unique three section pipe design for ease of installation.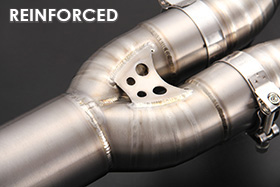 Minimalist design helps reduce the overall weight.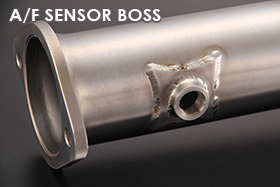 Comes with additional O2 sensor bung already installed for ease of adding an air/fuel ratio gauge.? Plug included if you do not need.
Application Guide, Fits the following cars:
2003-2004 VQ35DE
2005-2006 VQ35DE Rev Up
G35 Coupe (VQ35DE)
2007-2009 VQ35HR
370Z 2009-2011 VQ37VHR
?2012+ 370Z REQUIRES TOMEI MUFFLER. Will not fit with stock muffler.
Tomei Titanium Y Pipe Midpipe Contents:
1 Center Pipe Assembly
2 Clamp Band
2 Gasket Front
1 Gasket Rear
4 Flange Nut
1 Copper Washer & Plug for O2 Bung
2 Flange Bolt
1 Bolt Smooth Paste